Dodge Ram Turbo Diesel Problems – California Lemon Law
This website provides information to California consumers that can be used to alleviate the problems they may be experiencing with their 2013, 2014, 2015, 2016, 2017 or 2018 Dodge Ram 1500 ecodiesel, 2500 or 3500 turbo diesel pickups, and/or legal remedies available to them under the California lemon law. Our team of lemon law attorneys can represent you at zero cost to you!
Among the problems reported by 2013 – 2018 Dodge Ram 1500, 2500 and 3500 turbo diesel and EcoDiesel pickup owners include:
CATEGORY 1: 3.0 LITRE TURBO DIESEL ENGINE PROBLEMS
"CHECK ENGINE" light illumination (MIL)
Engine cranks, but no start, or starts and intermittently stalls.
Engine surges, bucks, run rough.
Excessive white smoke out exhaust
Excessive black smoke out of exhaust
Excessive blue smoke out of exhaust
Repeated repairs for diesel particulate filter (DPF)
Excessive buildup in DPF system.
Engine cooling system issues.
Loss of power when accelerating.
Diesel fuel leaking onto truck frame/wiring.
Diesel fumes coming into cabin.
CATEGORY 2: AUTOMATIC TRANSMISSION PROBLEMS
Transmission slips/RPM's flare up.
Transmission doesn't shift correctly.
Harsh upshifts or downshifts.
Delayed engagement of transmission into "Drive" or "Reverse"
Poor performance/lack of power.
Decreased performance on acceleration.
"CHECK ENGINE" light illumination.
Shudder or shake on acceleration.
CATEGORY 3: OTHER SYSTEMS/FEATURES PROBLEMS.
Diesel or gas engine operational/running problems.
Electrical/instrument cluster warning lights.
Problems with turbo charger
Engine or Transmission oil leaks.
Raw exhaust fumes into cabin (other than normal exhaust smell on diesels).
Power windows and power door locks.
Vibration in driveline system.
"Service 4WD" warning light (if so equipped).
ABS brake system failure/ improper operation.
Brakes vibration/shaking/steering wheel shimmy upon brake pedal application.
"CHECK ENGINE" warning light with or without noticeable engine or transmission operational problems.
Power door locks / power seats malfunction.
No-start and or dead battery.
Engine stalling. This may be in conjunction with a no-start condition following the stalling.
Air conditioner system problems.
Infotainment system problems/malfunctions.
Front or rear suspension noises.
Electrical system problems.
SRS/Airbag warning lamp, or malfunction of passenger seat occupancy sensor.
For Chrysler/Dodge (FCA), and its authorized dealers, various potential and actual problem(s) with the 2013 – 2018 model-year Dodge Ram 1500 turbo diesel and EcoDiesel 1500, 2500 and 3500 trucks are surfacing. Many dealers are performing "software updates" to the turbo diesel and EcoDiesel engine and transmission systems on the 2013 – 2018 models to correct some issues, clearing "DTC's, scanning all control modules – sometimes alleviating the vehicle owners problems – and sometimes not, and often in conjunction or at the same time as Federal Safety recalls.
Here is what some dealers are doing in an attempt to correct the issues with these vehicles:
"Clearing" DTC's (Diagnostic Trouble Codes)
Replacement of diesel fuel injection components. Replacing DPF units, and doing system regenerations while in for repairs.
Updating software to the engine and/or transmission computer.
Contacting Chrysler/Dodge Star Technical Support HOTLINE.
Performing TSB's (Technical Service Bulletins) or NHTSA mandated Safety Recalls.
You have been told by the Chrysler/Dodge dealer there is no current fix for your vehicle's condition, or that they "could not duplicate", or "operating as designed", or "NPF" (no problem found).
Yes, you can do something about this, whether the vehicle is currently fixed or not!
If you own or lease a 2013 – 2018 Dodge Ram turbo diesel and EcoDiesel 1500, 2500 or 3500 (whether the issue(s) are fixed or not), you live and purchased or leased the truck in California, and you have 2 or more documented warranty repair orders where you have complained about the same-type/drive-ability issue(s)/customer complaint, we encourage you to call our law firm, or use the convenient free online case evaluation form below.1-800-225-3666
Your 2013, 2014, 2015, 2016, 2017 or 2018 Dodge Ram 1500, 2500 or 3500 turbo diesel may qualify for a buyback under the California Lemon Law, or you may be entitled to substantial cash compensation in the thousands of dollars. In California, your attorney's fees are billed to the automobile manufacturer. You can call us or use our convenient free case evaluation form below. Either way, you don't have to put up with a vehicle that does not drive/operate correctly or is unsafe!
Call 1-858-342-0073 or email the Lemon Law Auto Expert, Randy Sottile, about your vehicle problems/issues!
Find out if you qualify for a lemon law case - FREE...
Takes 1 minute - get your answer the same day. California consumers only.
(Your Dodge Ram 1500, 2500 or 3500 turbo diesel or EcoDiesel is a 2013 - 2018 model-year – and has 2 or more repairs under factory warranty.)

If your case qualifies, you are entitled under the law to a buyback or substantial monetary compensation!
(You can have a lemon law case whether the repair visits have solved the problems or not.)

NOTE: MINIMUM TWO (2) DOCUMENTED WARRANTY REPAIR VISITS FOR SAME ISSUE/COMPLAINT. VEHICLE MUST HAVE BEEN PURCHASED OR LEASED FROM AN AUTOMOBILE DEALERSHIP IN CALIFORNIA. NO PRIVATE PARTY PURCHASES.
HERE'S HOW TO GET AN ANSWER IF YOU HAVE A CASE TODAY!
Scan and email your warranty repair documents via
OUR SECURE UPLOAD FORM
(File Types Allowed: jpg, jpeg, png, gif, pdf)
OR
FAX your warranty repair documents to: 1-858-485-9763
It should be noted that Chrysler Corporation (FCA) makes some of the most competitive, high-quality vehicles currently on the market. Not all 2013 - 2018 Dodge Ram 1500, 2500 and 3500 turbo diesel and EcoDiesel owners will have a vehicle that displays problems. This advertisement is directed only to owners who are having – or have had – repeated warranty repair problems with their 2013 – 2108 Dodge Ram turbo dieselor EcoDiesel truck.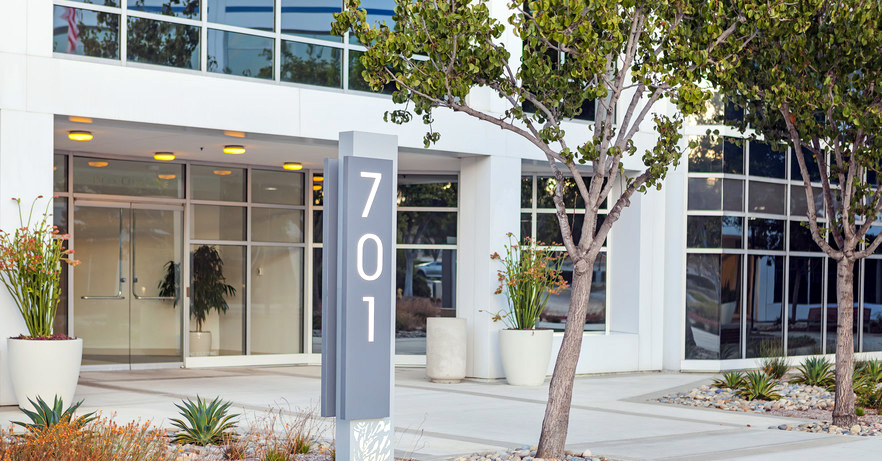 Law Offices of William R. McGee, APLC
California Lemon Law Attorneys
34 YEARS OF LEMON LAW EXCELLENCE
CALIFORNIA'S LARGEST LEMON LAW FIRM
SM
1-800-225-3666